Help With Poor Mobility
If you have an elderly relative who is experiencing poor mobility, there are some things you can do to help them move around safely. You can help them enjoy fun activities and be active. Just be sure to choose activities that are based on their physical strength. For instance, instead of activities that require standing, switch to chair-based ones. Activities that involve water are also great options for those with limited mobility.
Exercise
Physical activity for the elderly is a great way to maintain a healthy lifestyle and prevent the onset of debilitating conditions such as heart disease, osteoporosis, and diabetes. If you have a loved one who is aging and is experiencing mobility challenges, it may be time to get them involved in some regular exercise. Even a few minutes of light activity each day can make a big difference.
Physical activity should include strength training and balance exercises. For elderly people with limited mobility, it is important to perform exercises under the supervision of a health care professional to ensure proper form and avoid injury. Make sure you discuss your plans with your doctor before beginning a new exercise program. By performing exercises regularly, you will feel more energetic and better equipped to deal with the demands of everyday life.
Exercises for the elderly can help them maintain their independence. Improving mobility can also help them reduce the risk of injury and pain. Try scapular retraction exercises, which improve shoulder flexibility and stability. They can also give the back and chest muscles a workout. These exercises can be performed sitting or standing.
When choosing an exercise routine for the elderly with poor mobility, start small and build up gradually. Small changes can lead to big results! Talk to your healthcare provider about the appropriate exercises and activity level for your senior loved one. They can also provide recommendations on how to get started. There are many exercises for the elderly with poor mobility, and they can provide a wide variety of benefits.
Exercises that focus on flexibility and balance can also benefit the elderly with poor mobility. Tai Chi is a great activity for elderly people with limited mobility, and it improves balance and reduces the risk of fall. Apart from improving balance, Tai Chi also promotes gray matter atrophy, a better overall quality of life.
What is the Best Exercise For Seniors?
One of the best exercises for seniors is the balance stick. This exercise works the glutes, hamstrings, and quads. To perform this exercise, start by lying on your back with your feet flat on the floor, knees bent, and arms at your sides. Press through the heels of your feet and create a straight line through your arms and shoulders. Repeat the exercise as many times as possible.
Another good exercise for seniors is to walk. Walking helps make the legs stronger and keeps them from falling. Seniors can do these exercises while sitting or standing. They also help improve balance, so they can walk more confidently. Besides walking, they can also try some strength exercises. These exercises will help them prevent falling and maintain a healthy weight.
It's best to do a combination of different types of exercises to achieve the best results. Aerobic exercise will get your heart pumping and give you more energy during the day. Strength training exercises will help you build muscle mass, which will make your daily chores easier. Moreover, balance and flexibility exercises will maintain your balance and stability.
Seniors should exercise on a regular basis. A good routine will vary according to age and physical condition. Using light weights will help seniors maintain their bone density and muscle mass, while avoiding excessive stress on their joints. Seniors can also do yoga, which combines breathing with poses. A local YMCA will usually offer senior yoga classes.
Home renovations to help seniors
Home renovations for the elderly with poor mobility can improve safety and ease of access. Installing stair lifts or gliding rails can help the elderly navigate stairs with ease. Installing in-home monitoring systems can let caregivers know if a loved one falls. This can alleviate the worry that can accompany a fall. Another practical renovation for the elderly is to install a walk-in shower. These have no curbs and are easier for the elderly to get in and out of.
Home renovations can also make showers more accessible by incorporating shower chairs and benches. Showers can also be equipped with grab bars that help the elderly get up and down. Installing a pool is another option, but it may be expensive. However, a pool can relieve joint pain and improve cardiac function. It also helps improve blood flow to the muscles.
Before embarking on any renovation, talk to a doctor and obtain expert advice. While some home renovations can be done on your own, electrical and structural changes will need to be handled by a professional. A family member may be able to help you if you have no experience with these projects.
Some home renovations are necessary to provide extra space for the elderly. Some people with poor mobility need more space to get around. Wider doorways can help prevent falls and reduce joint and muscle pain.
Physiotherapy for seniors
Physiotherapy is an effective treatment for a variety of common ailments that affect mobility. As people age, their muscles and joints become less flexible, which can greatly impact their daily lives. Even if they are able to walk around the house, their range of motion may be limited. This can lead to a number of complications including cardiovascular disease and diabetes. Physiotherapy for the elderly is a great way to improve mobility while maintaining independence.
Physiotherapy can improve mobility and prevent falls. It can also help improve balance and improve flexibility, which are all important for the elderly. Increasing mobility is a key goal of physiotherapy for the elderly, because they are more likely to suffer from falls or other serious injuries.
One of the main reasons seniors don't exercise is fear of falling. However, building strength will minimize the risk of falling. Physiotherapy can help seniors improve their strength and avoid falls by helping them strengthen their muscles. The therapist will also teach them techniques to maintain balance and prevent accidents.
Physiotherapy services are commonly offered through private healthcare companies and government-funded services. Some are also available through home-based services. Monitoring services are often offered to monitor a patient's condition over time. These services are usually jointly funded by the health and social services departments. A multidisciplinary team may also set up intermediate care, which can be provided in the patient's home or at a residential care facility.
Physical therapy for the elderly may also help improve heart and lung function. It can also improve a patient's self-esteem and confidence. The physical therapist will educate the patient on how to manage common home hazards that pose a risk for falling. The therapist will also help them manage their medications.
Exercise devices for seniors
There are several exercise devices for elderly with limited mobility, including home gyms, resistance bands, and free weights. These machines allow seniors to exercise while sitting or in a wheelchair, and are excellent ways to keep muscles toned and healthy. Many models have adjustable resistance levels, so users can vary the exercise level. The most advanced models also offer resistance training, which is designed to build leg and core strength. Treadmills are another great option for elderly with limited mobility.
Cable machines allow older adults to exercise in comfort and safety. They use cables and pulleys to raise and lower weights, and can work the upper and lower body simultaneously. Some of these machines also feature a pulley system that allows users to adjust the resistance of each individual weight independently. Another popular choice is a lat pull-down machine, which involves pulling a bar in front or behind the body.
Treadmills offer many advantages, including the ability to exercise at a variety of speeds. Treadmills allow users to jog, walk, or run, and have varying inclines to help them reach their personal goals. Treadmills also allow users to work out their core muscles while minimizing damage to their joints.
Wrist weights are another popular choice for exercising the elderly. These are small weights that can be used to increase resistance, as well as raise heart rate. They are an ideal alternative to dumbbells for seniors who may have difficulty gripping weights. Step benches can also be used for exercise as they have different heights to allow users to perform aerobics.
Exercise bikes are another great choice for seniors with limited mobility. They are easy to use and have comfortable seating. They allow older people to adjust the resistance level, which helps them develop arm and leg strength.
Volunteering
Many seniors have difficulty remaining active and interacting with others. This can lead to feelings of isolation, which can increase the risk of illness and premature death. Volunteering can help pull older adults out of isolation by providing social contact. You can find volunteer opportunities through community events or local organizations. These activities can be both rewarding and educational.
Volunteering for an organization geared toward the elderly can be a great way to give back and improve your own health. Seniors may need assistance with daily activities like grocery shopping or riding public transport. They may also need help reaching for items or carrying them home. There are many ways to volunteer to help older adults who have limited mobility.
Volunteering can benefit older adults of all ages. It can help them stay physically active and maintain a healthy lifestyle. Volunteering can improve a senior's quality of life and enhance their self-esteem. It also provides a great opportunity to share the benefits of volunteering with others.
Another way to help the elderly with poor mobility is to volunteer at museums. These institutions are usually nonprofit and run on donations. Volunteers play an essential role in keeping these institutions open and free for the public. You can contact local museums to learn more about volunteer opportunities.
Safety Tips For Seniors
The number one safety concern for older adults is fire. Older adults are much more likely to die in fires than younger adults, so it's important to take precautions to keep your home safe. For example, it's best to install smoke detectors in your home and make sure that you turn them off before leaving the house. Also, make sure that your home has enough lighting. Using brighter lightbulbs is recommended, and you should purchase heavy ashtrays so that they don't fall off tables. And don't forget to practice your escape plan!
Another area where you should pay special attention is the kitchen and bathroom. These two rooms can be extremely dangerous due to their combination of small spaces and slick surfaces. It's best to avoid using the stove when possible and stick to the microwave instead. Keep these areas as safe as possible and remember to have a direct line of communication with family members and loved ones.
Seniors living alone face a real risk of theft, so it's important to be smart about security. You can install a security system that includes a basic alert system, doorbell cameras, and video recording features. You can also install a peephole, which lets you see visitors before answering the door.
Daily Living Aids For Elderly People
Some daily living aids can be very helpful for elderly people. These devices are usually portable and made to help someone get around easily. These aids can be used for various activities, such as running errands. There are also special products that help someone with a stroke or multiple sclerosis. These can make everyday tasks such as eating and dressing a bit easier.
Daily living aids include a variety of equipment, which helps a senior live independently. They can include incontinence products, dressing, eating, and hygienic aids. They also help elderly people stay healthy by providing assistance with personal hygiene. Many of these devices are made to improve mobility, such as crutches, walker-assisted wheelchairs, and wheelchairs.
Many seniors face problems with mobility and independence as they age. This is often due to decreased flexibility and joint and muscle strength. Independent living aids provide assistance for these problems and can help older people lead a fulfilling life. Many daily activities can be difficult or impossible without the help of self-care equipment or assistive devices. Even simple tasks such as putting on socks and dressing can be difficult for elderly people with joint pain.
Commode Chairs
A commode chair, also known as a commode in British English, is a type of wheelchair that assists people who need help going to the bathroom. It can be used in the shower or the bathroom, and it has wheels to allow it to be easily transported from one room to another. It is ideal for elderly or disabled people, and is very convenient for the person who needs it.
There are many different types of commode chairs available to meet the needs of different individuals. For people who are over 140kg, there are bariatric commodes available that feature a wider seat and drop arm for easy transfer. Portable commode chairs are also available, and are designed to be easily maneuvered by a caretaker. They typically have four wheels and are easy to push over carpet, tile, and wood flooring.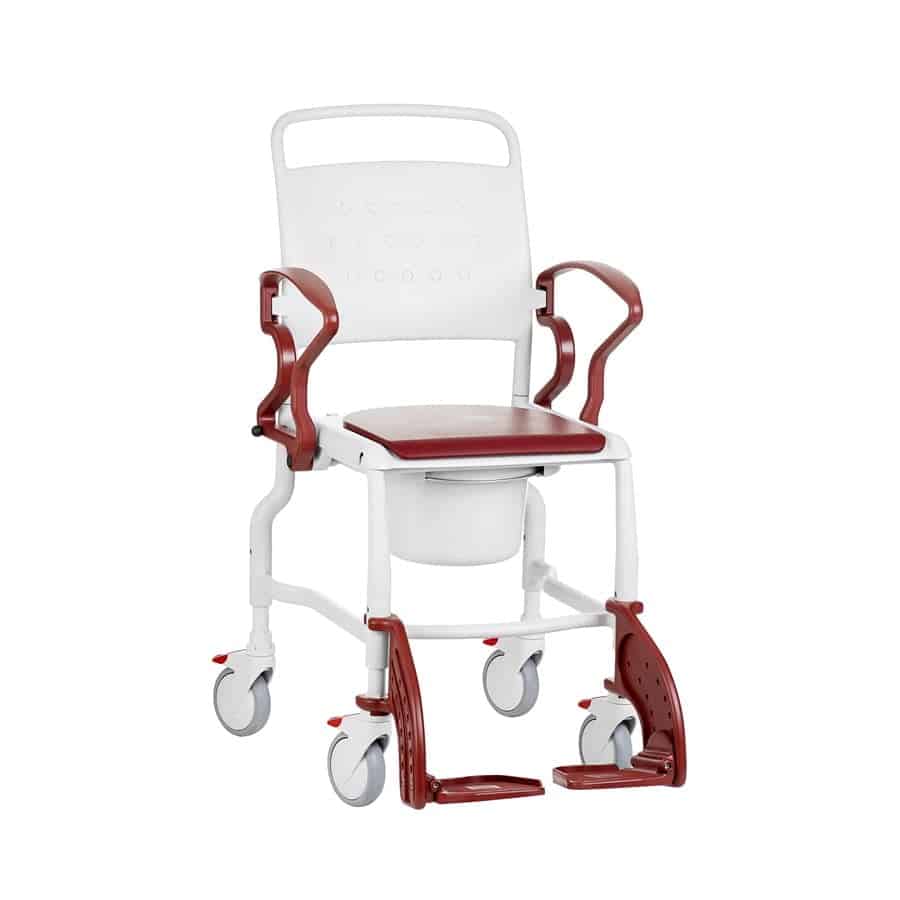 Most commode chairs can be purchased at medical supply stores and discount stores. They are made from stainless steel or hard plastic, and some are able to fit over an existing toilet. Others are designed to be used in a restroom by ambulatory patients, and most of them require patients to leave the stool portion of the toilet in an upright position while lowering the chair lid.
Commode chairs are a useful piece of equipment for the elderly, physically disabled, and those recovering from illness or injury. They feature a built-in toilet chamber, and removable pans that make them easy to empty. They can also help to maintain a person's dignity by reducing accidents and reducing the number of trips to the bathroom at night. In addition, they are easy to transport and fold for convenient storage.
Senior Driver Assessments
Senior driver assessments are a great tool to help older drivers improve their driving skills. These assessments are performed by an occupational therapist or driving schools that specialise in helping Seniors, and include a detailed questionnaire. The occupational therapist will use this questionnaire to assess the driver's medical condition. The senior driver should have a significant other present for the assessment. The driver is assessed for visual, cognitive and physical abilities related to driving.
Senior driver assessments are important for the safety of older drivers. These tests are administered to evaluate their driving abilities and to determine if they need to install any adaptive equipment. These assessments are often conducted in a modified full-size vehicle. They are tailored to the individual's needs. The results of the tests will be used to help older drivers remain safe on the road.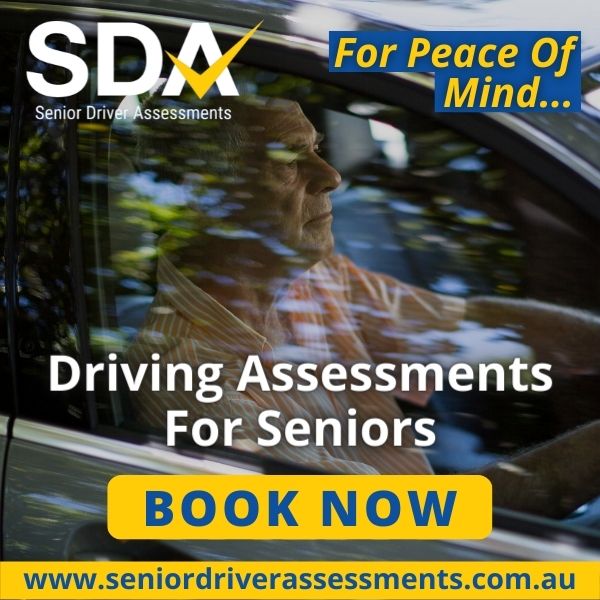 A driving evaluation may also be helpful if an older driver has experienced a change in his or her circumstances. For example, recent moves or changes in family roles may have impacted his or her driving habits. Another reason to have a driving evaluation is to determine whether or not a senior driver should stop driving altogether. A comprehensive evaluation will not necessarily result in the loss of a driver's license, but may help to make plans for future limitations.
Current research on the development of senior driver assessments is focused on measuring driving abilities using video simulations. This type of test measures visual performance, decision-making abilities, and cognitive performance, which are essential for driving safety. It also helps elderly drivers become more self-aware of their declining driving abilities, and encourages them to learn new skills to stay safe on the road.
Home Care for the Elderly
When it comes to the elderly, home care can be a big help. There are numerous services available, including respite care, which enables a caregiver to spend time with their clients without the pressure of having to take on a full-time job. In-home care can also be a great option if your parents are unable to live on their own and need help with daily tasks.
Depending on the patient's specific needs, home care can range from reminders for medication to help them ambulate. Patients may also require assistance with daily activities, such as grocery shopping and getting in and out of a wheelchair. Some people may even need transportation to medical appointments.
When deciding on which type of home care services are best suited for your elderly loved one, it is important to take stock of all the assets and strengths of the individual who needs care. Your time, money, and other valuable resources must all be carefully considered. Once you have determined your individual needs, you and your loved ones can sit down to come up with a care plan. Make sure you agree on tasks that will be performed and on which days.
Financial Support For the Elderly in Australia
Carers of the elderly are entitled to the Carer Allowance, a fortnightly income supplement, if they are providing day-to-day care for the elderly. There are other programs, such as the Financial Information Service, which offers free advice and financial help to people experiencing financial hardship. These programs can help pay for some or all of the cost of aged care.
The Department of Social Services administers various programs, benefits, and grants for Australian seniors. The department also helps promote the mental health and wellbeing of older people. Its webpages provide an overview of government policy and services, including the Seniors' Health Program and social security payments. For grants to support seniors and their families, the Community Grants Hub manages a list of eligible programs and services.
A recent National Seniors Australia survey found that many Australians are concerned about outliving their savings and the cost of future medical care. The Royal Commission into Aged Care has highlighted the importance of planning for secure care during later life. However, older Australians face many barriers to accessing the appropriate financial products. They may be particularly vulnerable to misinformation, scams, and pressure-selling tactics.
The number of Australians aged 85 and over is increasing. This number will grow from 380,000 in 2009 to more than 500,000 by 2020 (https://insideageing.com.au/research-australians-aged-over-85-years-will-grow-by-140-during-the-next-20-years/) . Life expectancy for men and women at the conventional retirement age of 65 was 14 years in 1983 and 18 years in 2001-2003, but is expected to reach 21 years by 2021 (https://www.abs.gov.au/statistics/people/population/life-tables/latest-release).
The Australian population is getting older and the need for aged care services is growing rapidly. There will be an additional 1.8 million people aged 85 and over by 2051 (http://globalag.igc.org/pension/world/ageingfaster.htm), and the current system will be strained. As a result, the Commonwealth Government has begun to fund aged care services, and this ensures quality safety net services. It also protects the dignity of older Australians and promotes social cohesion.
<! -- #comments -->