Creating a Cozy Bedroom Retreat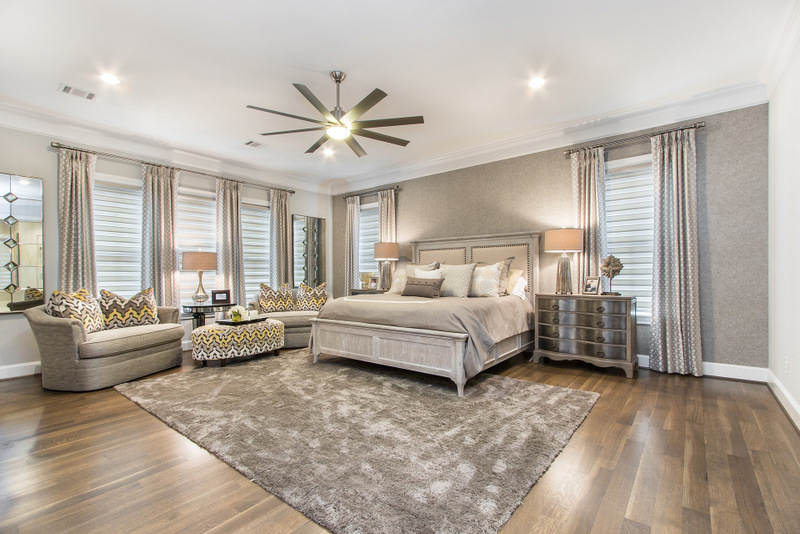 A cozy bedroom retreat can make you feel at home and ready to relax. With a few design tips and accessories, you can create the primary bedroom retreat you've always wanted.
Lighten the atmosphere in your bedroom with warm, gentle lighting. This helps you wind down and prepare for sleep without glaring fluorescents.
Bedding
Your bedroom is your personal haven and should be a place where you can relax and unwind. A cozy retreat can be created by paying close attention to the design of your space.
Your bedding can make a huge difference in the overall feel of your bedroom. Choose quality linens that are breathable, hypoallergenic and made of natural fibers to ensure a comfortable night's sleep.
A high-thread count bed sheet set will help keep you cool in the summer and warm in the winter while keeping your skin soft and smooth. The right color and materials will also help promote restful slumber, so take your preferences into account when selecting new sheets.
Comforters can help add some extra warmth to your bed, especially if you like to snuggle under a blanket in the winter. They're a great way to bring a touch of luxury into your bed and can be found in a wide range of styles, sizes and colors.
Pillows can be used to prop yourself up while reading a book or watching TV in bed. Decorative pillows with pom-poms, fringe or cute sayings are trending and will add a whimsical touch to your bedding design.
The frame of your bed can also play a role in creating a cozy bedroom retreat. A headboard will provide additional support for your head and neck, which is important if you lean against your bed to read or work at night.
A sconce or table lamp can be placed on either side of your bed for extra lighting to illuminate the space. Installing a dimmer switch can also help control the amount of light in your room, so you can adjust it to suit your needs.
When designing a cozy bedroom retreat, pay attention to the style and color of your furniture as well. Use neutral colors to create a serene environment, or choose bolder colors if you want your space to be more vibrant.
For a truly calming bedroom, try using essential oils in your room to promote relaxation and sleep. They also have many health benefits, including reducing stress, relieving anxiety and improving moods.
Area Rugs
Creating a cozy bedroom retreat is essential for getting a good night's sleep. It's also a great way to relax after a stressful day and rejuvenate before you head out into the world again. The key is to design the space in such a way that it meets all your individual needs and makes you feel pampered and comfortable.
To do this, you need to consider color, texture and materials. A room that lacks any of these elements will quickly become dull and drab. Adding texture to a room instantly elevates the entire room and creates a welcoming, warm feeling.
A good area rug is an important part of any room's decor and can add an extra touch of warmth and coziness. It can also help to bring a room together by anchoring all the furniture in the space and giving it definition.
It's always a good idea to purchase a rug that matches your decor and style. Fortunately, there are so many options available that it's easy to find one that will work perfectly in your space.
Whether you want a traditional, country or transitional design, an area rug is a versatile and inexpensive way to add your personal flair to any space. They are available in a variety of colors and patterns and can be easily paired with any other type of decor.
An area rug can add warmth to a living room, bedroom or dining room. They are warmer than hard floor flooring and are better insulators, which helps to keep the room warm throughout the winter.
A rug can also help to absorb sound, reducing the amount of noise transferring from room to room and between units. This is especially important if you have hardwood floors in your home.
Another benefit of rugs is that they can help to keep allergens out of your home. They trap the spores that are often found in the air and will keep them from being breathed in until they are vacuumed out regularly.
In addition, a rug will also help to absorb any vibrations or sounds from walking and tripping on the floor. This can be a real plus for people with health issues that affect the ability to walk without pain.
Wall Decor
Creating a cozy bedroom retreat is an important part of improving your health and happiness. It can help you sleep better, reduce stress and anxiety, and control your emotions. It can also make your bedroom feel like a sanctuary where you look forward to spending time.
One of the easiest ways to make a bedroom feel oh-so-cozy is to add wall decor. Wall art, mirrors and sconces are a great way to bring color and personality into your space without taking up much floor space. You can hang paintings of soothing nature landscapes or rolling waves, or you can choose a few contemporary abstract pieces that speak to your style.
The walls in your room play a major role in the overall look of the room, so be sure to paint them in a soft color that complements the rest of your decor. You can paint them a light shade of brown or tan to create a serene atmosphere, or you can choose a dark color that contrasts the other elements in the room.
Another way to add color to the walls is to use patterned wallpaper or textiles on the walls. You can find many types of patterned wallpaper, from floral designs to abstract patterns and more. The texture of the fabric will add a unique look to your room, which will make it more inviting and comforting.
You can also find fabrics in various colors and patterns, including stripes, polka dots and chevron prints. You can find a wide variety of fabrics, such as silk, wool and linen, that are comfortable and easy to care for.
Aside from the walls, lighting is another important aspect of creating a cozy bedroom retreat. A ceiling light or chandelier can be a great way to make your room bright and welcoming, and you can also consider adding a few lamps on the bedside tables or in a reading nook.
You can also choose a special chair for your bedroom. These are perfect for reading or watching TV, and they can be a nice place to put your feet up. You can even purchase a beautiful antique chair that will add some extra character to your room.
Accessories
If you want your bedroom to feel cozy, it's essential to select the right accessories. These can range from pillows, throws, area rugs, and decorative accents. By choosing these items, you can create a relaxing retreat that will make you happy to come home from a long day at work.
The bed is the focal point of your bedroom, so you should choose one that leans into your design style. If you prefer a more traditional aesthetic, a beautiful upholstered bed with plush bedding and decorative cushions will help to give the space a cozy feeling.
Another great way to add a cozy aesthetic to your bedroom is to incorporate plenty of textures into the room. Adding blankets, rugs and thick curtains are all excellent ways to bring this look into your room.
Colors also play a huge role in creating a comfortable and relaxing room. Light, neutral colors are a must when creating a cozy bedroom retreat.
Paints can be difficult to choose, so take a walk around your local paint store and grab samples of the first ones that you like. You can then choose the perfect shade for your space.
If you're looking for a more calming color, try Farrow & Ball's Setting Plaster or Dead Salmon, according to paint expert Patrick O'Donnell. Alternatively, you can choose a more bold color to give your space a spa-like feel.
The most important thing when establishing your color palette is to choose colors that make you feel calm and relaxed. It's also important to avoid using bright, loud colors in your bedroom.
Getting the lighting in your room right can really change the vibe of your room, so be sure to select a soft, diffused glow rather than harsh, clear pools of light. Regardless of the size of your room, it's best to have different light sources at various heights to ensure that you aren't getting too much or too little light in your bedroom.
Whether you are designing your bedroom for a romantic retreat or an at-home gym, the right accessories can create a cozy, tranquil atmosphere. Keeping your bedroom clutter-free and organized can help to reduce stress, and you can easily practice self-care while in the comfort of your own home.
<! -- #comments -->