Taking your business to the next level could be as simple as upgrading your current work vehicle or adding to your business vehicle fleet. Having an appropriate vehicle to suit your specific business needs can improve work efficiencies. This may be a new Ute with all the necessary accessories or upgrading to a bigger truck that can take larger loads.
For some businesses, limited cash flow or a lack of financial documentation, does not make this a possibility. However, a low doc vehicle loan from AAA Finance may be the answer!
Making a low doc vehicle loan work for your business
Whether you are needing a van, truck or car, a low doc vehicle loan means that you don't need to supply a busload of documentation to access what your business needs to grow. Having access to only limited financial documents is not an issue. The nature of low doc loans means that you don't need to supply full financials for your business.
How to qualify for a low doc vehicle loan
To qualify for a low doc vehicle loan, you need to have an active ABN. Your ABN must have been running for a minimum of 12 months. Being GST registered is also a benefit but not always a requirement. Being GST registered proves to lenders that your income is greater than $75 000. Lastly, you must be able to justify greater than 50% business use for the vehicle you wish to purchase.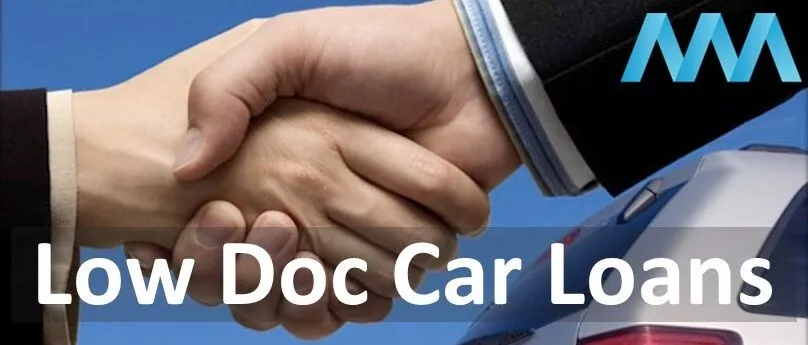 Documentation required for a low doc vehicle loan
As the name suggest a low doc vehicle loan requires low documentation. Depending on both your circumstances and the lender, will determine the exact documentation that is required. Usually, we will require only one of the following:
3 months bank statements to prove that your business is generating revenue.
Accountants letter stating estimated present or future earnings in the form of gross turnover and net profit.
2 current Business Activity Statements (BAS)
Profit and loss statement.
In addition to proof of income we will require some form of identification and a signed privacy form. ID is usually a copy of your driver's licence and Medicare card. If you are a homeowner or mortgage holder you may be eligible for a discount on your interest rate. A rates notice will prove that you are asset backed.
Features of a low doc vehicle loan
Reduced interest rates for ABN holders. The interest rate is fixed for the life of the loan.
Low documentation requirements. Full up-to-date financial are NOT required.
Tax breaks including claiming the GST on the purchase price and interest payments on the business loan.
Terms from 1 to 7 years.
Deposit can vary from nil to 20% of the vehicle purchase price.
Fixed monthly loan repayments.
Balloon payment option available. By including a balloon in your loan facility your monthly loan repayments are reduced.
Business vehicle loan calculator
As a savvy business owner, you do your research and ensure that any new purchases fit within budget. Our business vehicle loan calculator can let you do just that! Simply input your loan amount, term and an estimate of your interest rate and the calculator will generate a monthly repayment amount. You can alter each of these inputs to see how they affect the final monthly repayment.
Interest rate
The interest rate that your business will be offered is dependent a several factors. The year, make and model of the vehicle. The newer the vehicle the lower the interest rate. Your residential status. Mortgage holders and homeowners are deemed lower risk than a renter or boarder and as such attract a lower rate. How long your ABN has been running and your GST status. An ABN that has been running for a number of years that is GST registered is looked upon more favorably than a relatively new business venture. Business startup statistics show that 20% of business go bust in the first year and up to 60% fail within the first 3 years. Lenders know these statistics and adjust the ABN car finance interest rate according to risk.
Balloon option
Including a balloon payment in the loan is a popular choice for business owners. By including a balloon payment in your low doc car loan facility, the monthly loan repayment amount is reduced. Remaining cash flow positive is essential to any business. A balloon is a lump sum payment due at the end of the loan term. As a business owner you have numerous options at the end of the loan term. Firstly, you can choose to keep the vehicle and either pay out the balloon or refinance the balloon amount. If you decide to sell the vehicle and upgrade to the latest and greatest, you can pay out the balloon with the proceeds of the vehicle sale. Any funds remaining are yours to put towards your new vehicle purchase.
How to get a low doc vehicle loan
An experienced finance brokerage can take the guess work out of applying for a low doc car loan. We are experts in our field just as you are an expert in yours. With access to over 40 different lenders, we have a finance solution to suit just about every business and vehicle type that you can imagine. Taking advantage of the services that are available to businesses means that growth can occur when you want it to, not when the right funds become available. Instead of waiting around for extenuating circumstances to align with your business, take control. Businesses can benefit greatly from ABN car finance and the push for the growth that is possible with a new vehicle or fleet.
<! -- #comments -->