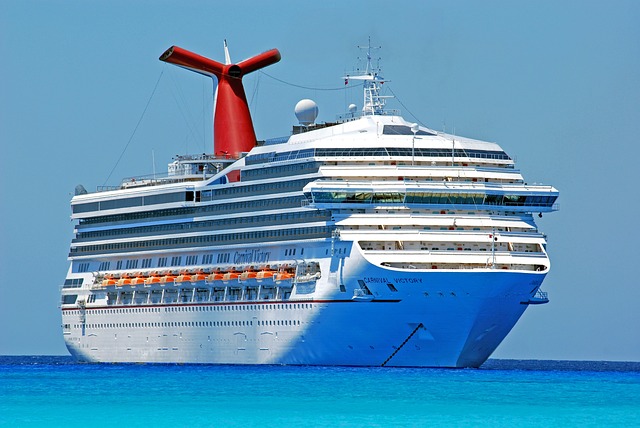 As you prepare to embark on your next cruise, it's important to think about all the things you need to bring. From the region of the world you're visiting to your itinerary, you'll want to pack accordingly.
For starters, make sure you bring sunscreen and a wide-brimmed hat. This will protect you from harmful UV rays and help prevent sunburn.
1. Sunscreen
Whether you're taking a cruise to the Caribbean, exploring Europe or traveling to Alaska, it's important to protect your skin from the sun's harmful rays. The best way to do this is by bringing sunscreen on board.
A broad spectrum, high SPF sunscreen is a must to protect your skin from UV rays and reduce your risk of skin cancer. Look for an SPF of at least 30.
You should also bring a sunscreen that's "reef safe" so it doesn't harm the ocean's ecosystems.
Another essential item is a large hat to keep your head, face and shoulders protected from the sun's harsh rays. A straw sun hat is an inexpensive option, but for the extra protection you'll need, consider packing a waterproof hat. It'll help keep you cool and protect your face and shoulders from the sun's rays, so you can stay comfortable all day long on your Caribbean cruise!
2. Sunglasses
Sunglasses are a must-have cruise essential, as they protect your eyes from the sun's harmful UV rays and are also stylish. They should also be comfortable, as you'll be wearing them for hours on end.
Polarized sunglasses are the best choice for sailors, as they cut through glare to enhance visibility and allow you to see beneath the surface of the water. They are available in a range of tints and styles so you can find the perfect pair to suit your needs.
Maui Jim are a great brand to choose for sailing glasses, as they offer the best protection and clarity. These shades feature super thin glass for a crisper optics, as well as scratch-resistant polycarbonate lenses.
3. Cover-Ups
There are many things you can bring on a cruise that you would normally find in your closet at home, but you'll need to consider what is allowed and what not. For example, it is a no-no to wear skimpy bathing suits outside your stateroom.
Similarly, you should also wear a cover-up while walking around the ship or dining in the main dining room. You don't want to be a hot mess in your swimsuit.
Another important item to pack is hand sanitizer. Most ships have dispensers on board, but you should still bring your own.
A travel organizer with magnetic clips and hooks can be very helpful to organize your items. Especially in small cabins on cruise ships, efficiency of space is crucial.
4. Swimsuits
One of the most important things to take on a cruise is a swimsuit. Not only do they offer protection from the sun's rays, but they're also more comfortable than clothes when swimming or participating in other water activities.
Whether you're a casual beach goer or an active pool rat, pack at least two swimsuits for your next cruise vacation. Regardless of what you choose, make sure to get a bikini top and bottoms that fit well.
Evening dress isn't required on most cruises, but you may want to consider a cocktail dress and heels for dinner. If you prefer to keep it casual, shorts and a T-shirt work just fine.
5. Beach Towels
While you may not be familiar with them, cruise ships provide guests with pool and beach towels. These are provided in staterooms and are available to take ashore for use during excursions.
A beach towel is an important item to take on a cruise, especially if you'll be spending time in the ocean or at sea. It will help keep you cool and dry when swimming or surfing in the water.
If you're planning on doing some sightseeing and walking around a port, then it's also a good idea to pack some comfortable walking shoes. These will allow you to explore the port and get around the ship without feeling too tired or uncomfortable.
Another essential to bring on a cruise is a small first aid kit with medications such as pain relievers, upset stomach medicine and anti-diarrhea medication. This will also come in handy if you're suffering from motion sickness.
6. Sunglasses Cases
Whether you're racing down the water slides, taking a dip in the pool, soaking up some rays at the beach or going on shore excursions, it's essential to have sunglasses. It's also a good idea to pack sunscreen.
Choosing a pair of sunglasses with lenses that are larger or close-fitting will help block out the sun's rays without compromising your eyesight. You should also consider purchasing reef-safe versions if you plan to swim in the ocean.
Lastly, you may want to bring a small first aid kit, as well as medications like pain relievers, anti-diarrhea and motion sickness medication. While most cruise ships have these items available, you might prefer to have your own, as they're cheaper than what's sold on the ship.
7. Toiletries
Taking the right toiletries on a cruise is one of the most important things to do. Not only will you need them to keep yourself clean, but they'll also come in handy when you're on the beach.
While cruise liners provide basic shampoo, conditioner, soap and body wash in all cabins, you may want to bring your own preferred products. You'll also need a variety of other hygiene items, such as body lotion, deodorant and facial cleansers.
A small bottle of Poo-Pourri is a must for staterooms with only one bathroom (and those shared between multiple people). Motion sickness patches are another essential item to bring.
8. Makeup
Whether you're heading out for a night on the town or a day spent exploring ports of call, a little makeup can go a long way. A good smoky eye is always a must and a lipstick or lip gloss in your favorite color (or two) is just as important.
Makeup can be a bit of a pain to apply and may be hard to find or even purchase onboard (if you're lucky, you might get some complimentary samples from the beauty staff). To keep it easy, pack a travel-sized kit with everything you need.
For the best result, invest in a high-quality makeup bag that expands to hold your eye shadows and mascaras. This will make a world of difference in keeping your cosmetics organized and safe. It's also a good idea to bring along a small bottle of perfume or cologne to help you smell good all day long.
9. Electronics
You'll want to have a charger for your phone, a camera and music player. It's also a good idea to bring a travel alarm clock to make sure you're ready for the morning.
You will likely have to go out of your stateroom for things like breakfast or dinner, so a coffee mug and a reusable water bottle are always a smart idea. Plus, many cruise ships are moving away from one-use plastic bottles in favor of a more environmentally-friendly approach.
A small fan is another item to pack although most ships have air conditioning in the cabins. This can help you feel more at home in your cruise cabin and it's nice to have a little white noise to drown out the sounds of the ocean. You can get a small one on Amazon for about $20.
Cruises are becoming increasingly popular, especially for travellers who want to see some of the world's most exotic and fascinating locales. They're also a good choice for people who may be intimidated by the idea of visiting an unfamiliar country on their own.
It's important to remember that not all cruise ships are created equal, so the best way to make sure you have the most enjoyable trip is to do your research. For example, you should be aware of the dress code for your particular cruise and what kind of excursions it offers. Then, you should check out the ship's amenities, such as its swimming pools, gym and spa, restaurants and bar scene. This will help you plan your packing list to maximize your fun on the water. You should also make sure you bring along the right clothing for the climate and time of year.
<! -- #comments -->