Property Investing For Beginners
Investing in commercial properties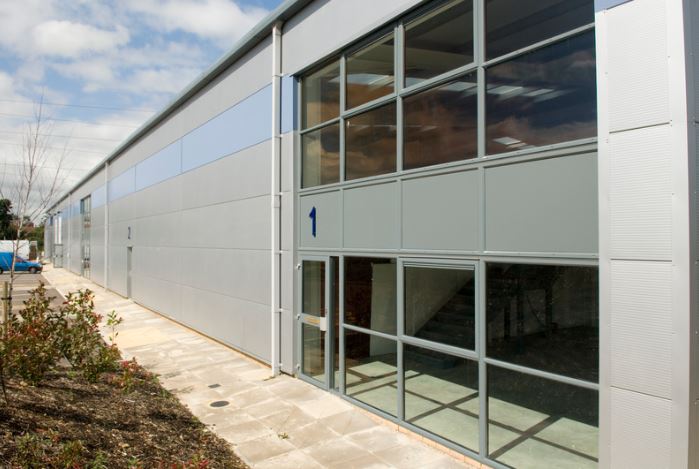 There are several things to consider when investing in commercial properties. You should compare the expected cash flow to other investment options. This will allow you to budget for unexpected expenses. For example, early loan expenses are something to consider, as are changes to the property. It is also essential to analyze the state of the property and the potential it offers.
A commercial property is an investment that can be profitable both in the short and long term. The value of the property increases due to the increase in demand, but appreciation through the purchase price isn't the only way that it can increase. Many investors choose the active "value-add" strategy, which involves making improvements to the property to increase its intrinsic value and potential to earn income. While renovations are costly, they can increase the amount you can charge for rent. Additionally, the money you spend on renovations can help you sell the property at a higher price in the future.
The CAP rate is another important metric to consider. This rate is the NOI of the property as a percentage of the purchase price. This metric is useful because it provides an accurate estimate of how much a commercial property will earn in the future. It also helps determine the price per square foot, which is an essential tool for investors.
Investing in Residential Property
Investing in residential property is an excellent option for anyone who is interested in creating wealth. It is a long-term investment that provides a sense of security and ownership. In addition, this type of investment will allow you to increase your profits and appreciation over time. This process is known as capital appreciation. Investing in residential property will also give you full control of your investment property, which allows you to customize and revamp it as needed.
Another advantage of investing in residential property is tax exemptions. Rental income received from real estate investment is not subject to self-employment tax. As such, there are many tax breaks available for real estate investors. However, the exact amount of tax benefits depends on your situation. If you are unsure about your own tax situation, you should consult a tax professional.
Investment in residential property requires a considerable amount of time and effort. Because of the lengthy process, most investors are unable to pay in full at the start of the project. Therefore, they opt for payments in installments that may span a few years. Additionally, they also have to construct a house on their new property, which incurs additional costs.
Another way to make profits is to flip a home and resell it. Flipping a home requires work and repairs to make it a desirable purchase. Investing in residential property can be a good investment option for those with good credit and the ability to pay off the loan. It is also important to remember that a bad investment can end up costing you more money than you invested.
Buying a home
There are many things to consider when buying a home for investment. First, you must establish a financial plan. This plan should outline your cash-flow needs, loan-to-value ratio, and maximum purchase price. It also should outline your timeline for buying and selling the property. It should also describe your financing options, such as using a conventional loan, hard money, or creative financing methods.
The next step in buying an investment property is to get pre-approved for the mortgage. This will allow you to avoid the stress of waiting for a mortgage approval. It is also essential that you hire a team of real estate experts who can help you buy the property. These professionals can include a real estate agent who works with investors, a local lender, an attorney, and a property management company.
Investing through crowdfunding platforms
Investing in property through crowdfunding platforms can be a great way to build wealth. There are several benefits to this type of investment, including the ability to earn high returns, low risk, and a low time commitment. Real estate is also a great way to generate rental income and other wealth-building traits. You can pool funds with other investors and invest in real estate projects through crowdfunding platforms.
Real estate crowdfunding sites offer investors the opportunity to invest in single-family homes in popular cities and touristic areas. These sites vet the properties before listing them on their platform. In addition, they offer a concierge service and exclusive access to real estate crowdfunding deals. The downsides of real estate crowdfunding are that you have no control over how the money is spent. So it is essential to understand all the risks involved in real estate crowdfunding before investing.
Investing in real estate is a great way to diversify your investment portfolio. Real estate has a long history of profitability and is responsible for building the majority of the world's millionaires. In addition to the benefits of diversification, investing in real estate offers investors a layer of protection against the stock market's volatility.
Another benefit to crowdfunding real estate is the ease of use. Most crowdfunding platforms have apps that make it easy to invest. You can invest in as little as a few hundred dollars or even as much as a few thousand. It's easy to use and navigate, and most of the platforms have helpful tools to make investing in real estate easier.
Is Property Investing a Good Idea?
The number one reason to invest in real estate is the ability to generate income from tenants. However, this positive cash flow isn't guaranteed. There is also a chance that the value of your property will decline if you don't take care of it. In general, home prices have increased, but they have also decreased in recent years. Currently, the median sales price of a house sold in the U.S. has increased by 64% over the last decade. Purchasing a rental property is a good way to earn significant annual income.
When considering buying property as an investment, it's important to consider all of the costs associated with ownership, including utilities, repairs, insurance, and taxes. You can also consider hiring a property manager to take care of these extra costs. This will help offset the sweat equity that you'll have to put in. In addition, these companies will charge you a percentage of the rental income generated from your properties.
Despite the advantages of property investments, you should always be aware of their downsides. Understanding these disadvantages will help you make smart investments and protect your capital. Remember that there are no guarantees in real estate, so you should make sure you're ready for the inevitable downturn.
What Type of Property is Best For Investment?
When purchasing property for investment purposes, location is important. The neighborhood you choose will have an impact on the appeal of the property to potential renters and patrons. You should also research local schools and crime trends. Asking neighbors about their opinion of the neighborhood can help you identify problems and assess potential improvements.
The best type of property to invest in depends on your goals and the amount of money you are willing to invest. Some investors focus on fixer-uppers, while others prefer residential or commercial properties. Whatever your investment strategy, research the market and property carefully before making the final decision. It is also helpful to seek advice from a professional before investing your money.
A property that will yield the highest profit is best for investors. However, investment properties have a higher risk of foreclosure. Lenders are less likely to take a chance on borrowers with blemishes on their credit reports. So you must be sure your investment strategy will not leave you vulnerable.
Another type of property that can be a good investment is a multi-family home. This type of property has lower initial costs. It also allows you to diversify your risk. It can be a single-family detached home or a duplex. Both types of properties can be great investments for those who are new to the real estate market.
Disadvantages of Property Investment
One of the biggest disadvantages of property investment is that it requires a significant amount of money, and in many cases, it requires a mortgage. You are also at risk of losing money if the tenant moves out or stops paying the rent. Furthermore, property investment is also not very liquid and requires a lot of time and effort to find tenants.
However, despite its drawbacks, property can be an excellent long-term investment. Inflation isn't always in your favor, but you can be assured that your property will appreciate in value over time. Inflation increases property prices, and as a result, the rents you receive will also rise. The longer you own a property, the less your mortgage will be and the better cash flow you will have.
Another disadvantage is that it may take months to sell a property. This can be frustrating if you need cash in a pinch. However, refinancing allows you to take advantage of equity in your property and use it for an emergency. The process varies depending on the complexity of your application.
Despite the disadvantages of property investment, the returns can be huge. Some investors purchase properties only to flip them and earn huge profits. Others buy properties in foreclosure or in danger of foreclosure, which require very little or no repairs. They then repair the property and resell it for a higher price.
<! -- #comments -->